Summary: As the world witnesses the war in Ukraine, a lot of donors have reached out to us asking how they can offer direct support to citizens on the ground in Ukraine through donations. We are happy to report that we have partnered with theZagoriy Foundationin this pursuit. Led and ran by native Ukrainians in Ukraine, they are extremely well-networked, have a fierce commitment to transparent giving, and are in a perfect position for facilitating grassroots-level, direct philanthropic support in our view. Donate to Ukraine directly today by credit/debit card, cryptocurrency, or ACH transfer! Every donation on our platform is fully anonymous and we fiercely protect donor privacy.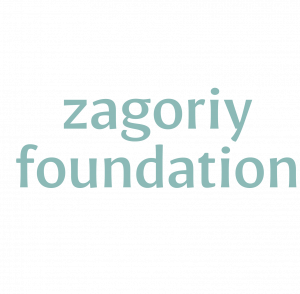 An exemplary Ukrainian organization, we first met their leadership team in 2020. We are very confident in the Zagoriy Foundation's capacity to provide ground-level immediate aid to people in Ukraine due to their exceptionally deep knowledge and expertise in the Ukrainian philanthropic landscape (a lot of which they helped personally develop over the years), their values of transparency and robust record-keeping, and their extensive charitable network within the country. We encourage our donors to send all donations meant for Ukraine through their Foundation on our donation forms. Simply write "Zagoriy Foundation" as the recipient organization on our form and our charitable partnerThe AnonDo Fundwill send all donations to them directly. We firmly believe that there is no organization better suited to deploy immediate funds as effectively and responsibly in Ukraine right now than their Foundation. The Zagoriy Foundation's giving efforts are focused on providing immediate assistance to local NGOs and charities that are now mostly dealing with humanitarian aid throughout the country.
A lesson in leading by example: displaying unyielding loyalty and grit, the Foundation's Chief Executive Officer Eugenia Mazurenko, a native of Bucha who was recently forced from her home, has made it a point to remain in Ukraine during this war. She feels the Foundation she leads is in a position to help many people in Ukraine and she wants to stay to see that vision come to fruition – a clear sign of her deeply-held conviction for the people of Ukraine and her commitment to supporting its broad philanthropic and humanitarian mission, even as the harsh realities of war set in around her and her team.
The Zagoriy Foundation has long held a reputation as a thoughtful steward of donations and grants, and has consistently remained a strong voice of philanthropic accountability in Ukraine over the years. They are frankly in the best position possible to make the most informed decisions on where to facilitate donations on the ground in Ukraine. Case in point – they swiftly published theresults of a surveythey conducted this month (April 2022), identifying the most pressing needs of local charitable organizations and NGOs in Ukraine to help organize and allocate resources more effectively. The also rolled out a newCharity Matcheducational training program to offer "Updated information taking into account the activities during the war: optimization of teams and activities, communications during the war, submission of grant applications to international organizations, legal peculiarities of the non-profit sector" to any organization interested. Almost 200 have signed up. They created and maintain a CRM database of almost 500 local charities. Moreover, as the Zagoriy Foundation has been coordinating the Giving Tuesday movement in Ukraine for four years, they have gathered 556 charitable organizations in Ukraine on theMap for Good. As you can clearly see, they are an authority on the needs of local charities and are doing everything they possibly can to serve as the hub of information and knowledge for philanthropic efforts in wartime Ukraine, and they have our trust in this endeavor.
Please read articles on the Zagoriy Foundation's Media of Great Storiespage, which effectively outline harrowing life events endured by Ukrainian volunteers and charities on the front-lines and underscore their immediate need for increased philanthropic support. They wrote to us that "the scale of needs is growing, so we continue to inform our international partners about the activities and the collected list of sector needs to raise financial support to reliable NGOs and charities operating in Ukraine centrally through our foundation."
Thanks to the robust network of the Zagoriy Foundation, we also know that the local charity system in Ukraine has not disappeared because of the war. In fact, the Foundation conducted an April 2022 survey among its network of domestic charity organizations and found that over 61% of participating organizations have not stopped their non-profit activities despite the war and 33% have moved to a part-time model to continue to provide aid and relief in their respective focus areas. The largest focus area now is on providing humanitarian aid.
For background, the Zagoriy Foundation was created in 2015 with the unique view of developing a giving culture in the country and increasing the institutional capacity of Ukrainian charities. They have committed years to building:
Extensive research on charities/overall philanthropic landscape in Ukraine
Providing institutional support and educational opportunities to local charities and NGOs
Strong communication and networks
The promotion of information on institutional philanthropy in Ukraine
The development of transparent and efficient charitable institutions to increase trust from donors and philanthropists
The Foundation has doubled-down on their strengths and decided to focus solely on assisting and coordinating nonprofit organizations during the war and post-war period, making them a perfect partner for donation efforts in the country. Donate to Ukraine today!
Silent Donoris a trusted partner and the largest anonymous donation platform in the US, allowing for people and companies to donate to any organization they are passionate about with full anonymity. The mission is to allow donors to privately donate funds wherever they like, without receiving any unwanted attention or future solicitations. If you would like to contribute a higher-value donation to this cause, please contact Silent Donor at [email protected].