We created Silent Donor because there was no service available for people or companies to easily send truly private, anonymous donations. There was also no easy way for charities/nonprofits to accept them.
The internet has created a huge opportunity to help people. It has never been easier in the history of humanity to send a donation that will empower people and facilitate help. With the click of a button, anyone can donate. With a few more clicks, anybody can set up a personal fundraiser for a person in need or even support a new business venture. Amidst all these new ways to donate, we realized that there was no easy way for donors to send anonymous donations to the causes and organizations that they are passionate about. 
Anonymous giving is vitally important because it provides the opportunity for privacy-minded donors to support crucial philanthropic endeavors that have the capacity to affect positive change in lives across the world. It gives permission to donors to donate freely to the causes they admire most with a level of privacy they are comfortable with, and without any reservations or fears. The underlying reasons why donors choose to remain anonymous, and there are many different reasons, are less important than the impact these donors will have on the fabric of civil society. Newly equipped with the anonymity they are looking for, these donors will provide untold gifts to charities, hospitals, religious institutions, social programs, disaster relief efforts, and much more. While the individual reasons for wanting to remain anonymous are varied, the underlying gravity that binds all these donors together is their desire to bring about positive change in the world through a nonprofit or charitable cause in which they believe strongly.
No resource existed that helped all people – regular citizens, corporations, high net-worth individuals, charities, and family-run enterprises – manage the complexities of sending a donation that is truly simple, quick, private, and anonymous. Creating this resource and delivery mechanism meant utilizing a new vehicle for change; a smart setup deliberately designed to help people send donations without being tied to the donation themselves, allowing Silent Donor users to give impactful gifts privately and to forgo any unwanted attention, scrutiny, or repeated solicitation calls associated with such a donation. Silent Donor was designed to provide the solution to these problems.
It certainly doesn't help that while giving a donation to help others should be viewed for what it is – an act of generosity – our current climate has transformed the act of donating into a public and oftentimes politicized spectacle. In addition, we're living in an era where people simply want to take back their privacy. People don't want their personal information to be used or sold without their knowledge to call, text, or constantly send emails urging them to send another donation. It does not help that we also repeatedly see average people, business owners, wealthy citizens, and private corporations publicly attacked over the organizations they choose to impart their donations upon. Beyond that, some people simply want to remain private and seek no recognition for giving. 
Furthermore, there was no easy way for nonprofits or charities to accept anonymous donations. This is how 'anonymous' donations have been sent in the past (read: people within the organization will know exactly who you are – which doesn't accomplish what the donor wants and doesn't deliver on the promise of anonymity by the organization). Allowing for organizations to accept anonymous donations through Silent Donor, we found, works to actually improve fundraising efforts. We've found that it can increase average donation amounts, help for an organization to reach brand new donors, and even invite large gifts.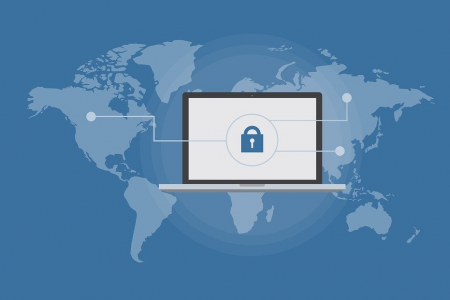 This company exists because our team has worked with average citizens, nonprofits, fortune 500 companies, unicorn startup companies, and some of the wealthiest individuals and families in many continents across the world. We found that a lot of these entities were interested in giving back to the community through donations, and many of them certainly did. 
However, we were fascinated to constantly hear and read about a lot of concerns across the globe on the issue of donating. We found that many donors simply wanted to remain anonymous. Also, donations frequently invited backlash. As it stood, there was no easy way for donors to ensure their anonymity. At Silent Donor, we serve the donors who want privacy in their donations. We want to embolden those who currently donate to give more with the added cushion of privacy, and we will be a resource for people who currently may not donate to a particular organization due to a fear that outsiders will find out. Creating a tool that allows for these people/entities to donate anonymously will put more funds and resources in place to help other people and organizations in need. At the end of the day, we are empowering all people and organizations to give back – privately.